The Interoception Activity Cards
$89.00 USD
170 cards that provide interoception-building activities that require no special materials and can be completed in 60 seconds or less. While these cards are designed to enhance the lessons from the Interoception Curriculum, they can be used as a stand alone resource as well. If you are looking for a fun way to nurture interoceptive awareness, the Interoception Activity Cards are for you!
Description
Description:
What are the Interoception Activity Cards?
The Interoception Activity Cards are a set of 170 colorful cards that provide activities that can nurture interoceptive awareness. Each card shows a different activity which can be completed anywhere, and in under 60 seconds. The activities require no special materials, tools, or equipment, making this resource helpful for all learners in all settings. The Interoception Activity Cards provide a fun and convenient practice method for mindfully noticing and labeling body signals on the go!
Bonus! Better together! Purchase both The Interoception Activity Cards and The Interoception Curriculum and save $$
What do you get with the Interoception Activity Cards?
170 full-color cards
Each card features a specific, interoception-building activity
Activity cards are designed to enhance the concepts in The Interoception Curriculum
Card activities can be completed in less than 60 seconds
Activities require no special materials, tools, or equipment
Great to reinforce interoceptive awareness on the go
Who can I use the Interoception Activity Cards with?
Everyone: Building interoception is good for all of us. Use these activities for your own self-care!
Ages: A variety of ages from preschool through adulthood.
Conditions/diagnoses: A variety of conditions/diagnoses including autism, ADHD, trauma history, anxiety, depression, eating disorders, etc.
Cognition: The cards can be adapted for use with a variety of learning styles and needs. For example, if a learner is not comfortable with an activity, they can skip it and/or build up to it. Another option is to slow the activity down, or do it only for five seconds.
Communication: The Interoception Activity Cards can serve as a useful practice tool for learners with different levels of interoceptive awareness and a variety of needs. For example, the cards can be used to learn and notice new sensations, as well as to refresh on familiar sensations.
Where can the Interoception Activity Cards be used?
The Interoception Activity Cards can be used in any location that would be considered a safe and comfortable location for interoception practice. This can include a variety of settings such as schools, occupational therapy clinics, mental health offices/facilities, and community activities. For some, this can be anywhere! The cards can be easily implemented in a one-on-one session, small group, whole family, and/or large class setting.
How does Kelly use the Interoception Activity Cards?
Kelly uses the Interoception Activity Cards in many different ways. Some of her favorites include:
To provide extra practice noticing body sensations within a specific body part–correlating it with one of the body part lessons in Section 1 of the Interoception Curriculum
To share with a general education teacher to use as a warm-up activity before an academic lesson
To create a game with learners, hiding the cards in various spots around an area, inviting a learner to search for the cards and try the activities listed on the card.
To lead a connecting activity at the start of a group session or circle time, inviting all participants to try the activity on the card and share the sensations they each notice during the activity. Kelly likes to explicitly point out how very different each of our inner experiences can be and that there is no wrong way to feel.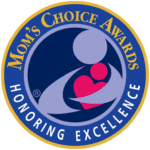 The Interoception Curriculum and Interoception Activity cards are both recipients of the prestigious Mom's Choice Awards Silver Medal. The Mom's Choice Awards evaluates products and services created for children, families and educators to establish the benchmark of excellence in family-friendly media, products, and services.
Additional information
| | |
| --- | --- |
| Weight | 1.55 lbs |
| Dimensions | 4.3 × 5.75 × 3.25 in |